Share
---
What's new at SBC Cedar?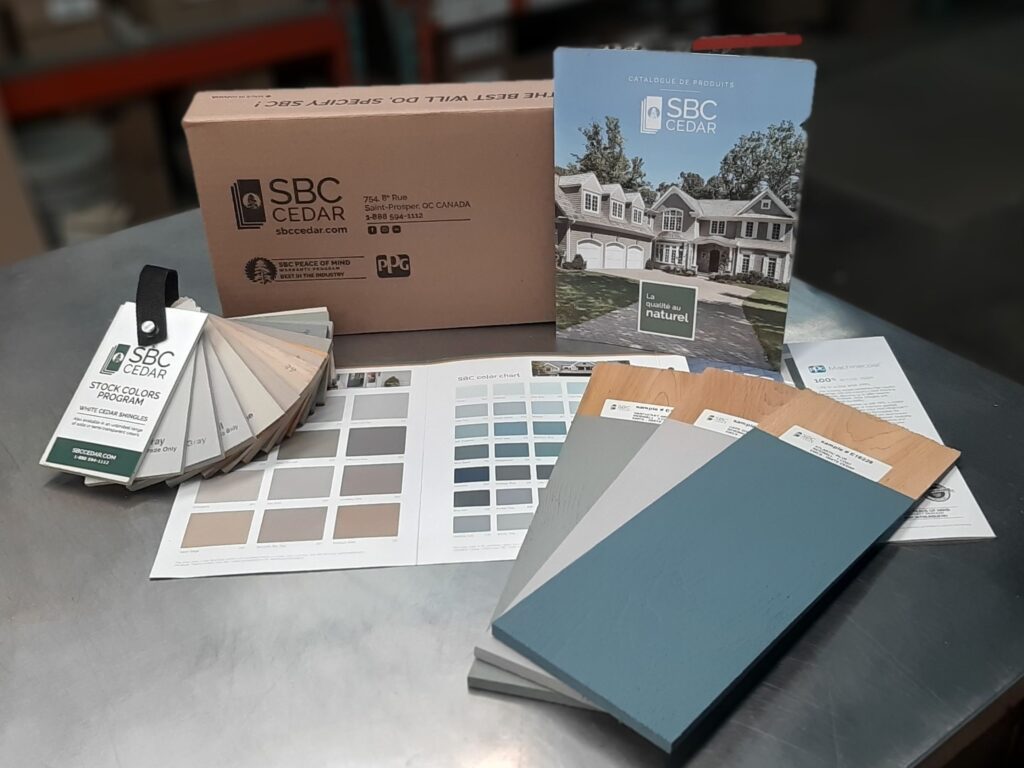 March 2nd 2022
In March 2022, we launched 2 new tools to help you select a cedar shingle siding color. Are you curious to find out what it is?
Instant curb appeal at your fingertips by SBC | PPG
Do you feel the vibe? We are thrilled to present you with the much-awaited SBC solid color chart, a complement to our stock color collection. Starting now, professionals and homeowners can choose over a hundred trendy and vibrant hues. This new chart will add instant curb appeal to any cedar shingle home project. Get ready to make a solid first impression!
"Let your imagination run wild!"
This new tool will inspire you more than ever to get that genuine, timeless, and distinctive look you are looking for. Trendy or traditional – every color was picked carefully to suit all tastes. Say yes to better color approval delays. This collection is available more quickly than any other custom color. Request your free samples directly on our website now.
Ask for the new SBC professional kit
When you meet your client, you have to be ready, right? That's why we've created the new SBC professional kit. It comes with all you need for successful client meetings. If you are a professional, click on the link below and get your free kit now.
Because your success is our goal!
---

You could also like
---