Share
---
Jarret award winner at a local business gala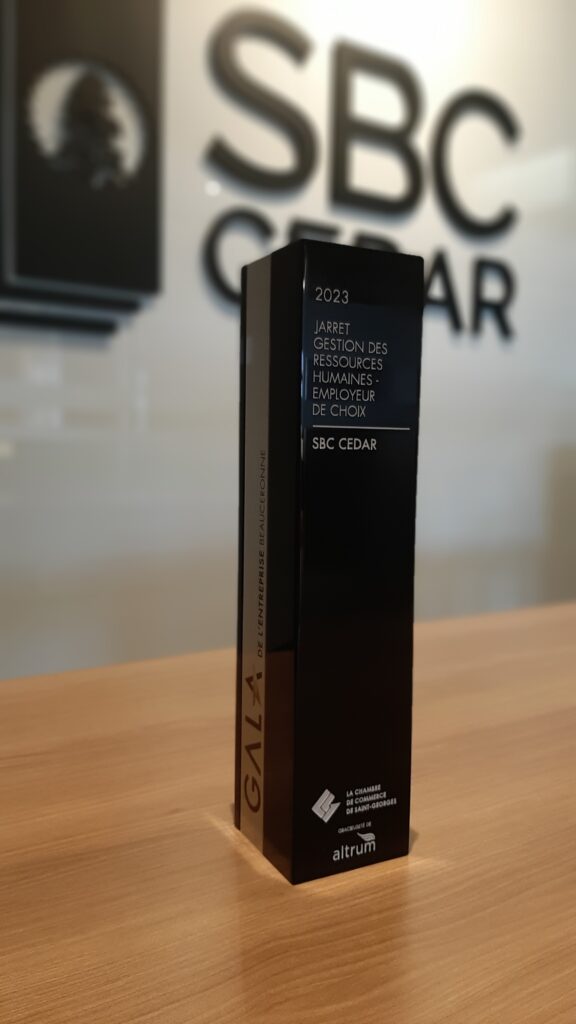 May 8th 2023
We are extremely honored for being designated as an "Employer of Choice" by winning the HR Management Jarret award at the local business gala! 

The SBC family is a team of amazing and dedicated people, who make this adventure a success. They all played an indispensable role in getting us to where we are today, and we're very thankful! We will continue to be what we have always been: a family that listens, respects, and supports each other – not to mention all the laughs.
We would also like to congratulate the other two nominees in our category, Matiss and Caisse Populaire du Sud de la Chaudière, for their excellent work.  They can certainly be proud to be part of a community of businesses that care about the well-being of their team.
More pictures to come!
---

You could also like
---