Share
---
What kind of nails/staples should I use to install cedar shingles?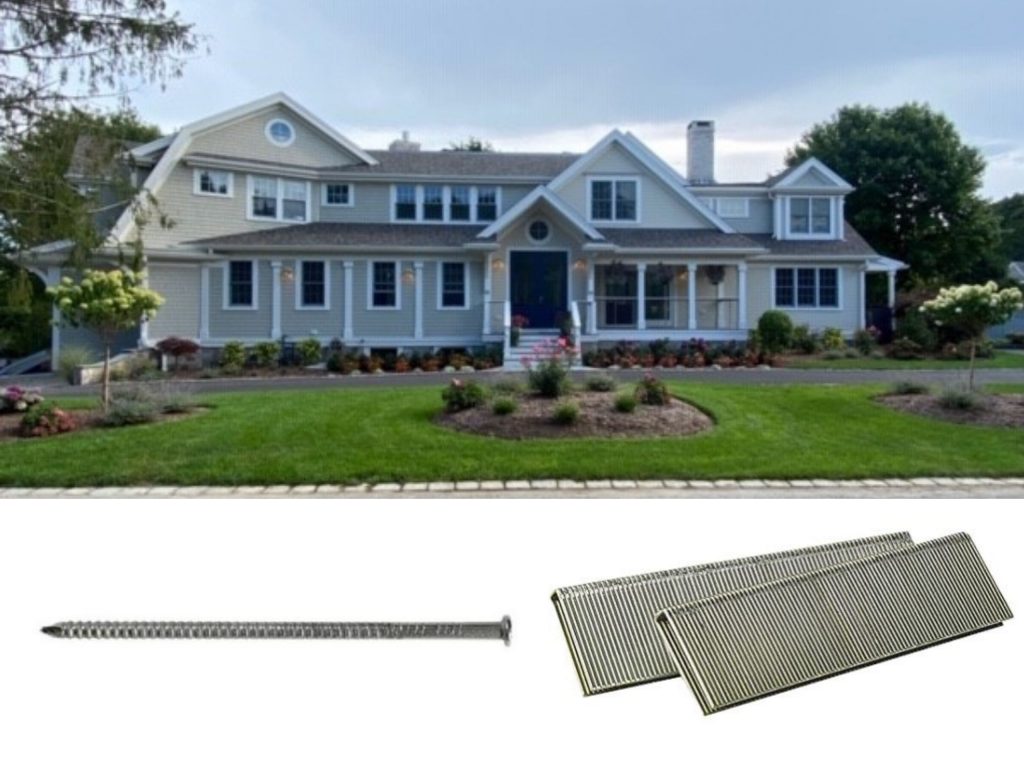 January 19th 2022
Well, it's a good thing you asked because it's essential to choose the right material before starting your project. Rust-resistant fasteners should be your final choice. We recommend stainless steel fasteners, hot-dip galvanized, or aluminum. With time, inappropriate fasteners can leave rust marks on the shingles, especially on natural cedar shingles. This isn't the result that you want.
What are the recommended sizes?
For nails: the head should be a minimum of 7/32''. To help prevent splitting, use ring shank nails with a blunt tip.
For staples: crown must be a minimum of 7/16''.
Either way, fasteners must penetrate the stiff sheathing by at least 1/2''.
If your project is by the ocean or near a salt water source, it is a good idea to check your local building code in case there would be specific requirements.
To know how many fasteners you need to fix on each shingle, you can read the article WHY IS IT IMPORTANT TO LEAVE ENOUGH SPACE BETWEEN CEDAR SHINGLES? in section 3, « Fasteners ».
Where can I buy cedar shingle nails or staples?
At your local lumberyard or hardware store.
Can I install cedar shingles with air tools?
Absolutely. Not many are still using a hammer to install cedar shingles. However, be sure to adjust the air pressure properly and to test it. The drawing below shows the correct fastener position once fixed in the cedar shingle.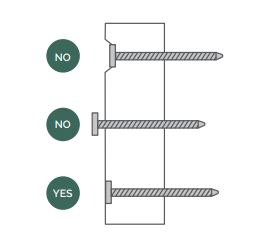 Make sure the fastener is flush with the cedar shingle. 
When the fastener is overdriven, it may cause splitting and even go through the cedar shingle, leaving it unfixed.
Otherwise, an underdriven fastener will not hold the cedar shingle properly. 
Ready to install?
Read the SBC installation guide before starting (download it here) and get the SBC Easy Installation Tool to install your cedar shingle siding up to 3x faster. Keep in mind we are available to answer any of your technical questions.
Have a successful project!
---

You could also like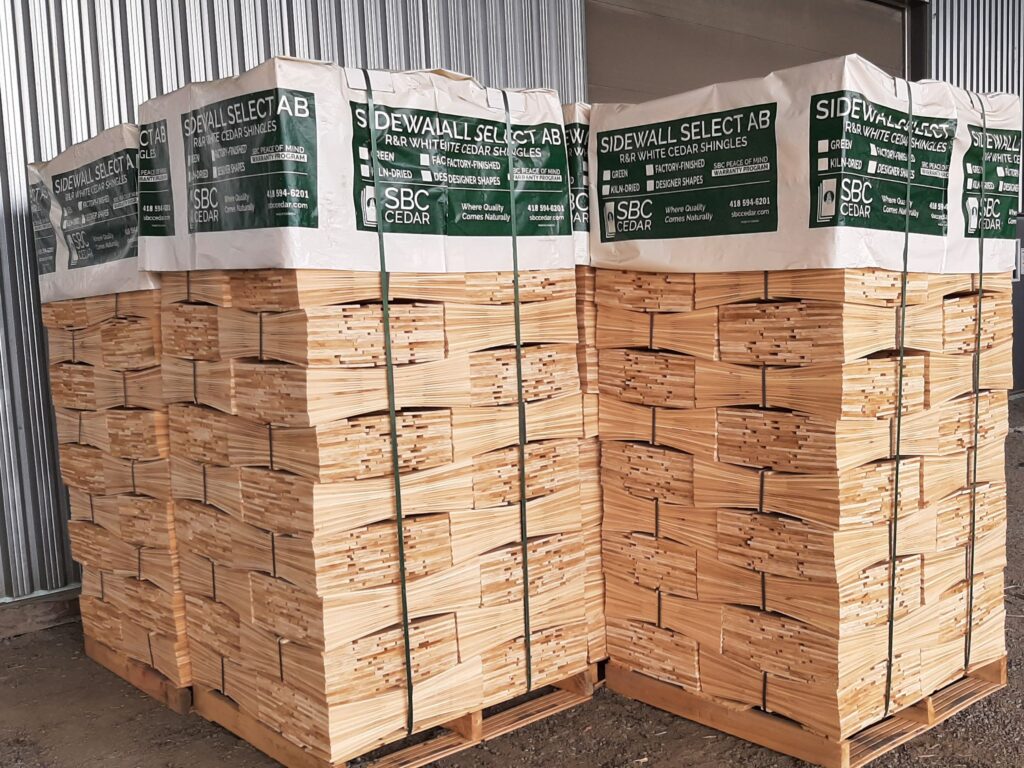 HOW TO STORE NATURAL ''GREEN'' CEDAR SHINGLES?
October 3rd 2022
Your project is well underway, you've already received your raw cedar shingles, but the installation is scheduled for spring. Great! You are very proactive! You thought that you could store them all winter long in a dry and heated space, like a garage maybe? Read this before the installation to make sure to get awesome […]
---