Share
---
Why is it important to leave enough space between cedar shingles?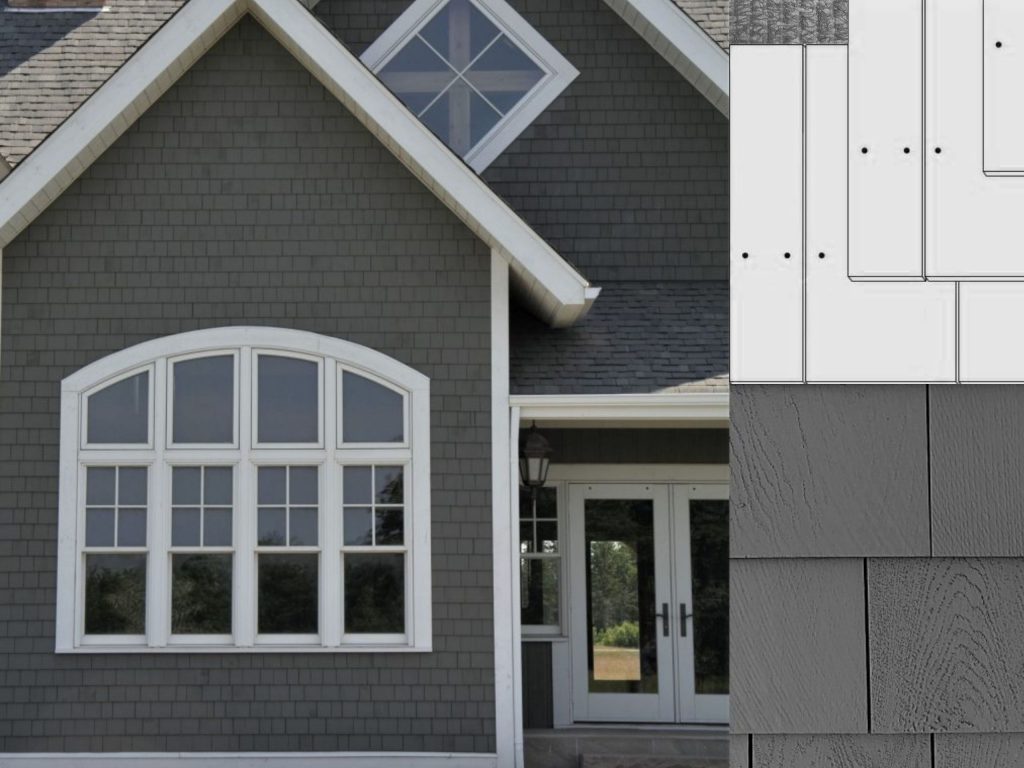 November 27th 2020
From one season to another, wood expands and contracts. As a result, it is common for some cedar shingles to slightly move. After all, that is part of its charm!
However, it is abnormal to see cedar shingles cupping and curling over most of the surface. When this problem occurs, it is almost always because of an installation issue.
Here are 3 basic principles to follow to avoid unpleasant surprises:
1- Spacing between each cedar shingle
Wood is basically "alive". The shingles dry out or become damp with temperature changes. When you install green shingles, the humidity level is about 25% to 35%. They will shrink in the sun and will regain their size on a rainy day. On the other hand, when you install kiln dried or factory stained shingles, the humidity level is between 10% to 14%. They are "pre shrunk" and will expand in wet weather.
Before installation, it is important to always check the shingles relative humidity level. This will help you decide the proper spacing to allow your cedar shingles to freely expand.
When installing a stained or dry shingle, leave 1/8″ to 1/4″ between each piece depending on the humidity level recorded. If your shingles are large or very dry, it is best to go with 1/4″. For green shingles, leave 1/16″ to 1/8″.
2- Exposure
The exposure is the exposed surface of the shingle once installed. It is important to keep it at a maximum of 5″ to help maintaining the pressure that shingles exert on each other to avoid cupping and curling.
3- Fasteners
As for the fasteners, make sure they are placed 3/4″ on each side and 1″ above the butt-line of the preceding course. To help you, there is an embossed nailing line on each of our shingles (at 6 1/8″) to guide the installer in aligning the fasteners.
If you are using air tools, don't forget to adjust the air pressure so that the fasteners are flush with the shingle.
By respecting each of these principles, your shingles siding will retain all its charm for many years to come. If it's the first time your installing cedar shingles, please refer to our Installation guide by clicking here.
---

You could also like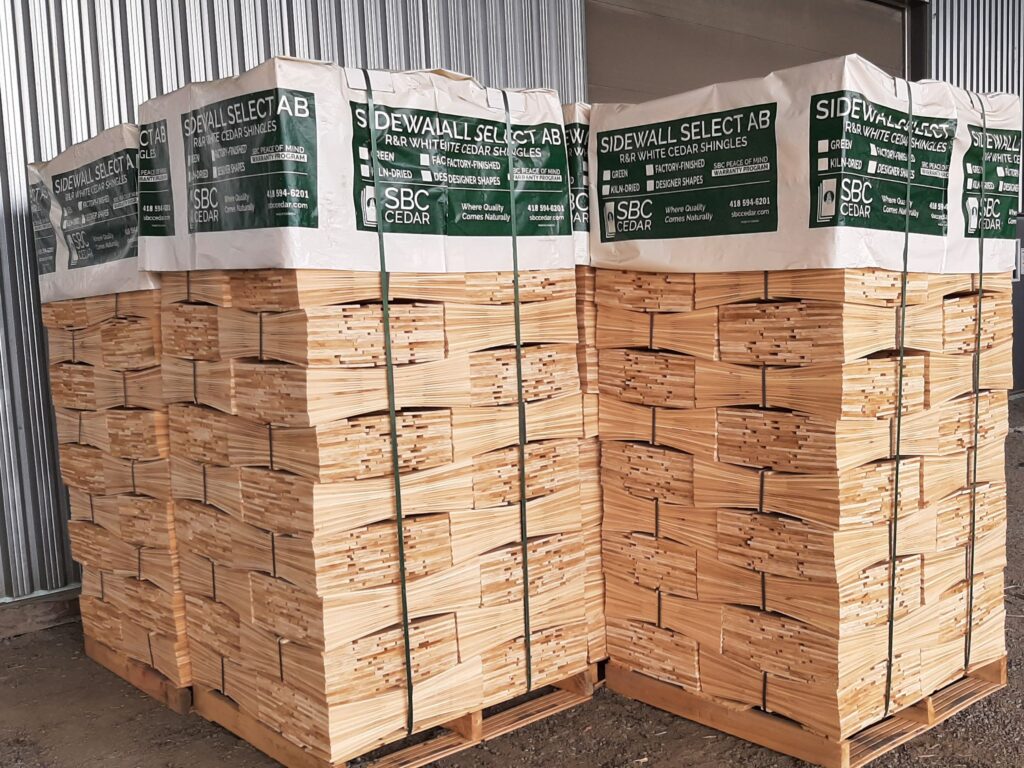 HOW TO STORE NATURAL ''GREEN'' CEDAR SHINGLES?
October 3rd 2022
Your project is well underway, you've already received your raw cedar shingles, but the installation is scheduled for spring. Great! You are very proactive! You thought that you could store them all winter long in a dry and heated space, like a garage maybe? Read this before the installation to make sure to get awesome […]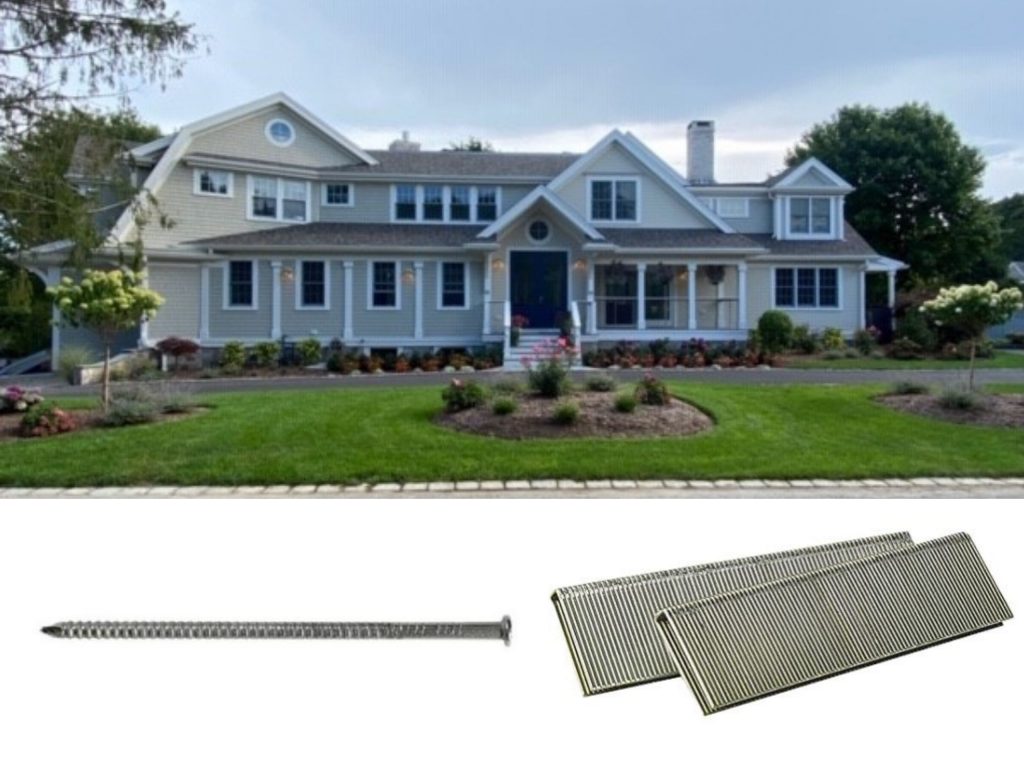 What kind of nails/staples should I use to install cedar shingles?
January 19th 2022
Well, it's a good thing you asked because it's essential to choose the right material before starting your project. Rust-resistant fasteners should be your final choice. We recommend stainless steel fasteners, hot-dip galvanized, or aluminum.
---